Gay Villages Top 3 Bars
Manchester has become renown for its nightlife. From Deansgate to Northern Quarter, Greater Manchester has a number of quality bars, clubs and restaurants that get tourists flocking up North to dance the night away. But you can only go Factory so many times. For those who are bored of partying in the same spots week in week out, for a truly unforgettable night out in town there is no place quite like the Gay Village, Canal street.
Filled with colour, energy and fun, the welcoming Canal street never sleeps. Whether you are gay or straight, there is no divide, so prepare to make a beeline for the gay bars in Manchester as we recommend the 3 best places to unleash your inner dancing queen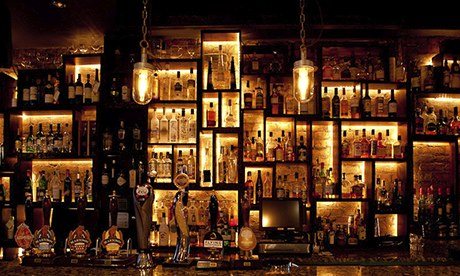 Once a spot where gay men and women would gather, Molly House was once a place where homosexuals would rally. The house was a safe environment where people no longer had to lie and hide their personal secrets and stories for the world. Now Molly House is an openly gay bar where people don't have to fear prosecution but if there is enough room inside.
A busy drinking spot, Molly House is a gay bar which merges great music and drinks with even better company. With music of most genres being kept at a volume which allows you to have a laugh with new people, the spot may not be the place for hen parties and heavy drinkers. However, Molly House does bring together a number of crowds from different walks of life to the same venue. So don't let a relaxed drinking spot spoil your fun and go to Molly House with an open mind. Meet new people and relax with friends over some of the best beers, wines and cocktails in Manchester.
A world renown gay bar at the centre of Manchester's thriving gay scene, G-A-Y is based in a prime position on the corner of Canal Street. Over the years G-A-Y has become one of the most popular bars in Manchester and is known for strictly playing pop music and creating a fun and friendly atmosphere. This has lead to the bar catering to a younger crowd who party late into the early hours of the morning.
G-A-Y is one of the loudest and wildest playgrounds in Manchester. With the venue having three floors with a state of the art sound system booming throughout, the main USP for G-A-Y is their open rooftop terrace. If you have ever seen whose films which end with a kiss in the moonlight then prepare to live out your childhood dreams. The terrace makes the perfect setting for moonlit fun and drinking once the dance floor gets too hot.
At the heart of the gay village in Manchester, Velvet combines a high-quality hotel with a gorgeous restaurant and bar to add a little bit of extra class to the area. Velvet makes the perfect spot for all times of the day, from breakfast through to supper; especially if you are looking for a perfect cocktail to accompany your meal.
Velvet is an excellent place to go drinking with friends in town. With classic cocktails such as the famously boozy long island iced tea and Manhattan, if you fancy something a little bit different you can also look at exclusive cocktails such as the famous 'Glitter Ball'. Offering 19 unique rooms and a restaurant that serves classic British favourites, Velvet is also the perfect place for an overnight stay on Canal Street.